At Osgood Bank, we believe that a dedicated team makes a difference when it comes to customer experiences. Allow us to introduce you to the amazing people who are committed to helping you do well and be good.
If you took advantage of the amazing rates last year, you might recognize the team member we're highlighting this month. If not, allow me to introduce you to Cris, one of our Consumer Lenders.
Cris, tell us about how you came to Osgood Bank and why.
I've been working at Osgood Bank since September, 2021, but I've been banking here since I was 10! My sister worked with Osgood Bank to put on one of their employee meetings and told me how wonderful the culture was and that I would love working here - and she was right! The culture and appreciation of the employees is fantastic. Everyone here is wonderful to work with. It's great when you can laugh at work and enjoy your time while being an asset to the company. I also love the focus Osgood Bank has on giving back to the community.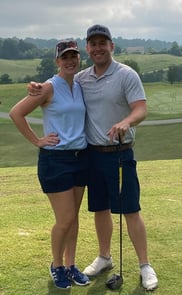 Can you tell us a bit about your role with the bank?
As a Consumer Lender, I work with customers to help get them financing to meet their financial goals, whether that be a home purchase, new vehicle, line of credit, or something else. I am also currently training to work on commercial loans so that I can eventually help small business owners with all aspects of their lending needs.
Which of Osgood Bank's values most resonates with you and why?
Give back. I am blessed with so many things in my life. I have a wonderful husband, we have two amazing boys, and both of our families live less than 45 minutes away. We have been blessed with so much that being a part of a company that focuses on giving back makes my heart happy.
What are your hobbies outside of work?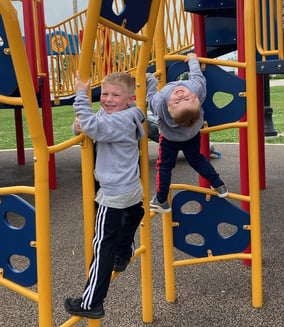 I love being outside, playing, working in the garden and flowerbeds, going to the pool, campfires, and watching my boys explore and discover new things. I love to bake and try new recipes. I enjoy sewing; I feel like it's a lost art and love teaching people.
If you got an unexpected day off of work, what would you do?
We would sleep in, pack a picnic, and take our boys to go park hopping for the day. We would end the day with a movie night and popcorn.