Whether through donation or action, you can help someone whose spirits may need a little holiday magic. If you don't know where to start, we've gathered some of our favorite ways to give back this holiday season.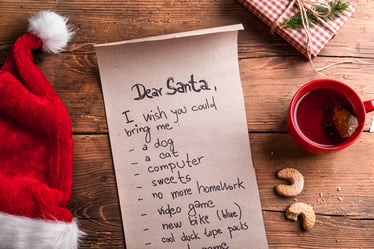 Help Santa.
Did you know that you can read letters to Santa and help a holiday wish come true? The USPS hosts Operation Santa where letters to Santa are posted on their site and then adopted by everyday heroes who create Christmas miracles. Visit the Operation Santa website to create your account so you're ready when letter adoption begins on November 28th.
Visit The Elderly.
All across the country there are nursing homes with patients who don't have families that visit during the holidays. Imagine how lonely that must be. Although regulations may prevent the nursing homes from disclosing specific information about these individuals, you can still call and ask how you can help this holiday season. Some welcome visits, others have events hosted by the staff, but could use a little help with snacks or activities. Simply being there can truly make a huge difference.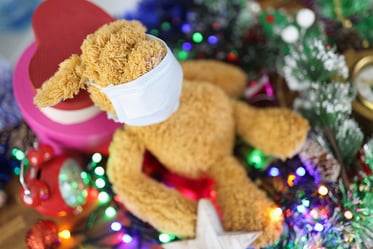 Donate to the children's hospital.
"Children admitted to Dayton Children's and their families receive the finest medical treatment, emotional support and loving care available anywhere. But children have other special needs" (Dayton Children's). Check with your local children's hospital - many have created wish lists for the children in their care. Click here to visit the Dayton Children's Hospital list.
Kindness Advent Calendar.
With 25 ways for you to give back, your family can choose an activity each day and try to check them all off before Santa makes his rounds. Download your copy by clicking this link.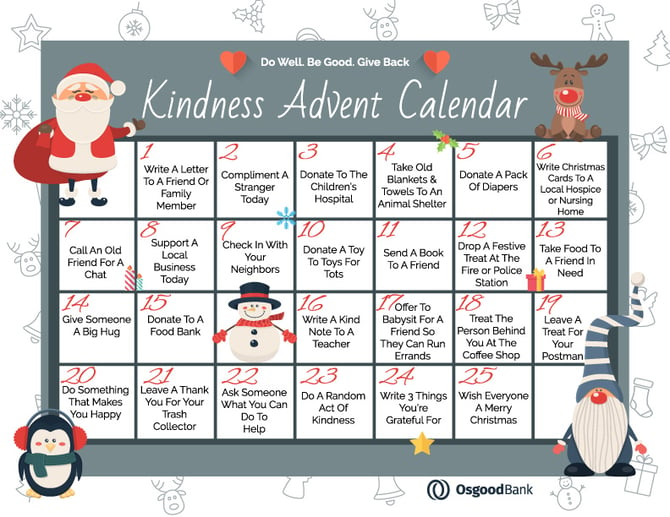 Reverse Advent Calendar. Many families are struggle to make ends meet and food insecurity is high. Our Reverse Advent Calendar challenges you to add a meal component to a box each day, and then pass your holiday meal to a family in need. Download your copy here.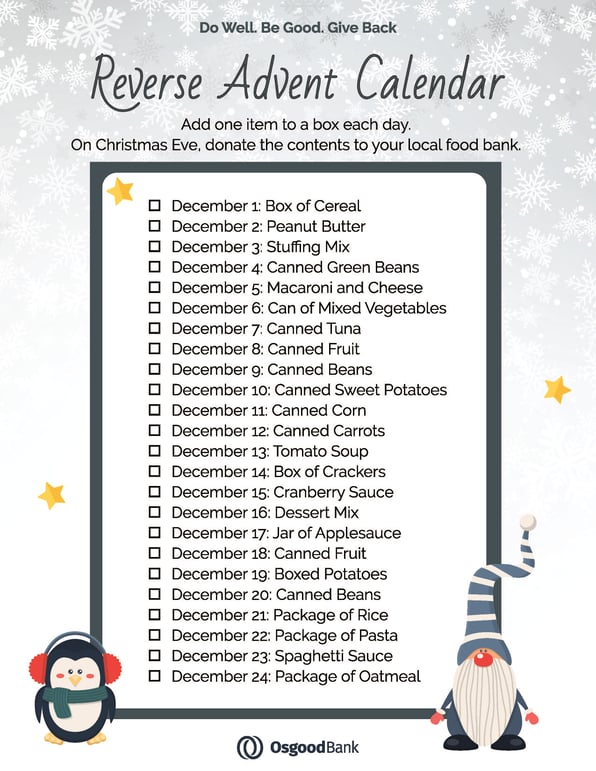 There are so many ways to give back during the holidays and year-round. Whether you drop a toy in the bin for Toys for Tots or give the gift of a forever home when you adopt from the local animal shelter, you can make a difference.
Do well. Be good. Give back.